Rent a Car with features to suit you and more space for your luggage. Drive on Cuba in a comfortable and confident.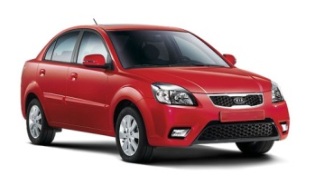 Characteristics
Transmission: Manual or Automatic
Passengers: 5
Air-conditioned: Yes
Audio equipment: Yes
Doors: 4 or 5
Fuel: Hight-octanage gasoline.
Fuel consumption: 8-10 km/Lts
Fuel tank capacity: 40 or 50 Lts
Number of bags: 2 bigs
Mileage: Limitless
Daily Insurance: 10 or 20 €
Sum as deposit: 200 or 300 €
Available cars:
Geely Engram, Peugeot 207 SW, Peugeot 307 SD, Peugeot Partner Tepee.
Prices in all categories of cars vary based on the season, the number of days to rent or availability. Once you submit your request, you will shortly receive our best offer.
With us you guarantee your booking with time and get preferential prices.
Terms of Service
There is a group of conditions that must be observed to rent a car in Cuba. Please read carefully what is exposed.
The driver must have a driving license in his country with more than 2 years of experience.
Minimum age of 21 years.
Insurance is required and is payable locally in cash.
Fuel is borne by the customer.
It is mandatory that a security deposit is payable locally. This amount will be returned at the end.
Traffic offenses (o infractions) are the responsibility of the customer.
Additional drivers must be included to open the contract and you must pay a supplement of 3 € by everyone in the place of booking.
Confirmed reservations at airports have a supplement of 20 €, payable at the time of signing the lease.
In cars with automatic transmission, the customer must pay a surcharge of 5 € daily locally.
Always try to provide the model requested but not confirmed car make or model, only the category of the same.