If you want to go back in time and live the pleasant experience of traveling Cuba or touring Havana aboard a car from the first half of the twentieth century, we have the solution. The most varied classic car models are available.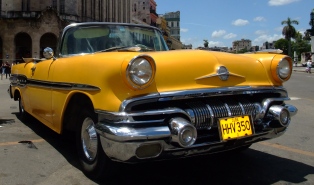 You can rent cars with drivers for rides around Havana city or for tours of several days in Havana and the rest of the country. Charismatic and experienced bilingual guide drivers enjoy doing these tours an interesting adventure. In the case of City Tours in Havana can also hire guide services specializing in the history and culture of the Cuban capital.
Available cars:

American cars, mostly from the 40s and 50s of the twentieth century, in very good condition.