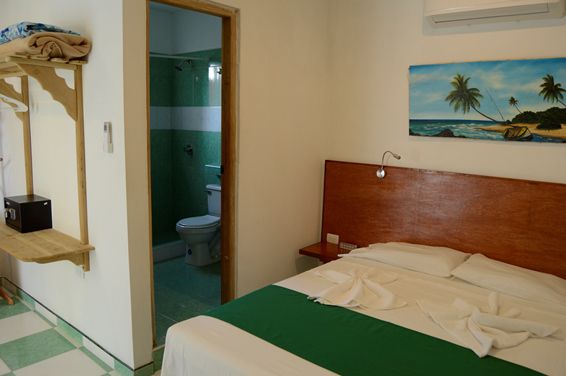 The Gran Hostal Bahía de Cochinos is located about 50 meters from the beach Caletón Beach, Playa Larga. It has 7 modern and comfortable rooms for rent, of them 3 doubles, 2 triples and 2 suites.
The rooms have all the expected amenities such as private bathroom, A / C Minisplit, minibar, emergency lights, Queen Size beds, etc; 2 of these rooms have disabled facilities.
The hostel also has solarium, grill and offers gastronomic services, including vegetarian food, among other amenities or services.
Facilities:
24 Hour Reception
Air-conditioned
Hot water
Private bathroom
Independent entrace
Terrace or balcony
Breakfast
Food Service
TV in the room
Safety box
Refrigerator or minibar
110/220 volts
Beach
Sea view
Wardrobe
Laundry
Hairdryer
Internet Access
Transportation Management
Management of excursions
Garage or parking
Languages the owners dominate:
English
.
Other services are available upon request of the guest such as hairdresser, manicure, ironing, vegetarian meals.
Nearby places: Playa Larga, Criadero de cocodrilos, Guamá, Cueva de los Peces, Punta Perdiz, Las Salinas, Playa Girón
The price of one of its rooms suites with sea view is 40 € per night.