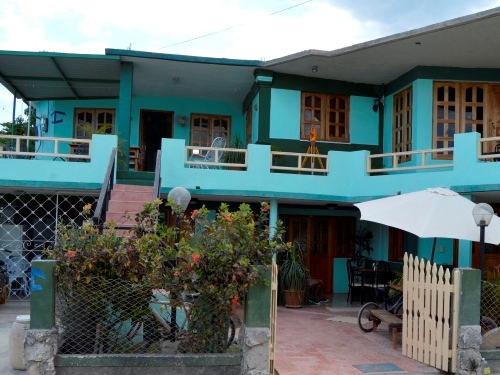 Villa Río Mar, also known as Casa Motica, is a private house with 3 rooms with all the necessary amenities for a pleasant stay in Playa Larga. This B&B has a pleasant terrace from where you can see the sea, share with your partner, family and friends enjoying a breakfast, dinner or cocktail of your choice.
Its owner, Daniel Ernesto, is a great connoisseur of the area and can facilitate excursions in the area, one of the most attractive for nature lovers.
Facilities:
Air-conditioned
Hot water
Private bathroom
Independent entrace
Terrace or balcony
Phone
Breakfast
Food Service
Refrigerator or minibar
Beach
Wardrobe
Laundry
Hairdryer
Massage
Transportation Management
Management of excursions
Change Currency
Garage or parking
Courses
Languages the owners dominate:
English
.
Nearby places: Laguna del Tesoro, Guamá, Cueva de los Peces, Punta Perdiz, Las Salinas de Brito, Caleta Buena, Río Atiguanico, Playa Girón
Price room / night:
30 USD
. Prices can be adjusted based on the number of people and use of equipped kitchen.