House San Luis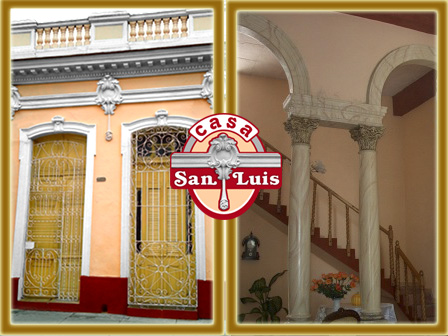 The "San Luis" House is located in the heart of the Historical Center of Cienfuegos, declared by the Humanity's Unesco Cultural Patrimony.
Their elegant facade run in block, without portal, their interior arches that toast of group with their high roof a pleasant fresh climate in the burning summer, characterize it.
It is a comfortable place located to half block of the Park Martí and of historical and representative constructions of this city like the Theater Tomás Terry, the Cathedral and the Palacio Ferrer. The house has 2 rooms for rent.
Their proximity to the Park Martí, an area that offers service of WiFi in the city, makes possible that to alone some steps can have this connection.
The house has two rooms for rent and offers a specialized service having an Instructor of Diving (Ignacio Brave Villanueva) of the Beach Ancón in Trinidad. You will be able to coordinate courses or initiation classes in this specialty through the owners.