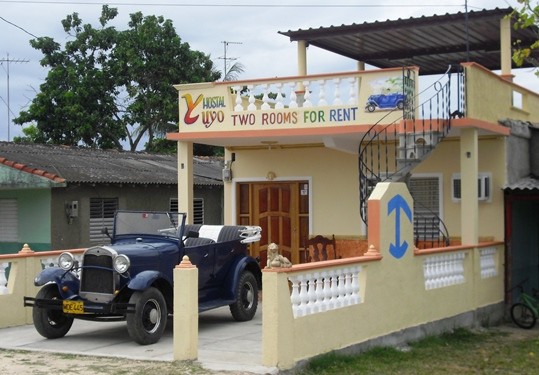 Accommodation in independent rooms in private house located to 100 mts of the beach of Caleton, Playa Larga. The BandB has terrace on high, sea view and excellents breakfast and dinner services.
The hosts of the house can facilitate to you visit guided around the area.
Facilities:
24 Hour Reception
Air-conditioned
Hot water
Private bathroom
Terrace or balcony
Phone
Breakfast
Food Service
Equipped kitchen
Laundry
Hairdryer
Massage
Transportation Management
Management of excursions
Change Currency
Garage
Courses
Nearby places: Laguna del Tesoro, Guamá, Cueva de los Peces, Punta Perdiz, Las salinas de Brito, Caleta Buena, Río Atiguanico, Playa Girón
Price room / night:
Low Season: 30 USD. High Season: 40 USD.
Note: High Season: July 1th to August 31 & December 1th to April 30. Low Season May 1th to June 30 & September 1th to November 30.
The Price of the rooms is between $ 30 and $ 35 per night