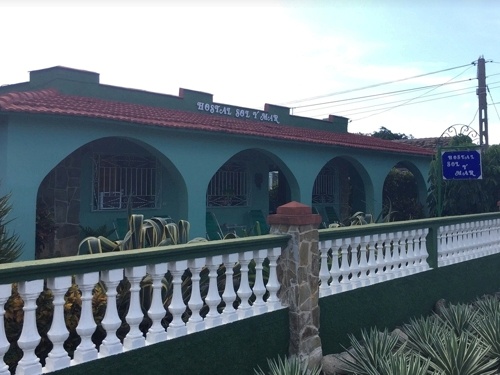 Wide beachfront house in La Boca, Trinidad, with 2 air-conditioned rooms and private bathroom for rent, large terrace facing the sea; spacious gardens and patios.
One bedroom has a beautiful seaview and the other a view to the garden. Guests have access to dining and living room, patio and terrace.
Facilities:
24 Hour Reception
Air-conditioned
Hot water
Private bathroom
Terrace or balcony
Living room
Breakfast
Food Service
TV
Refrigerator or minibar
110/220 volts
Beach
Wardrobe
Laundry
Transportation Management
Management of excursions
Garage or parking
Languages the owners dominate:
English
.
Quality breakfast and food
Nearby places: Ciudad Trinidad, Playa Ancón, Topes de Collantes, Valle los Ingenios, Manaca Iznaga, Parques naturales El Cubano y El Nicho.
Price room / night:
35 USD
.