Hostal "Hostal Plaza"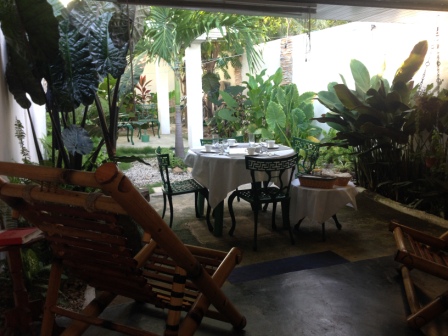 Located in the Allotment Punta Gorda, in the area of the Square of Acts, next to the Pier, near the sea, in address to the west of the bay and to less than a kilometer of downtown and main tourist places of interest.
It consists of room, Kitchen and dining room, two rooms each one with their independent bathroom, terrace and patio. With the modality of being able to rent complete house and to have the house in their entirety or for rooms. In you rent the complete house you can have access to room, kitchen, dining room and the rooms, alone for the client's use.
We rent two rooms inside the house, with capacity of up to 3 people each one, independent, each one with private bathroom. Double and personal bed with savannas, towels and blanket, refrigerator, air conditioning, fan, hot and cold water. Terrace and patio to the clients' disposition. Services are offered of: laundry, breakfasts, lunch, snacks, foods, service room, taxi service.