NOTICE:
At this time this house is not offering lodging services. We suggest you check other accommodations in the same area:
Matanzas-Playa Larga
.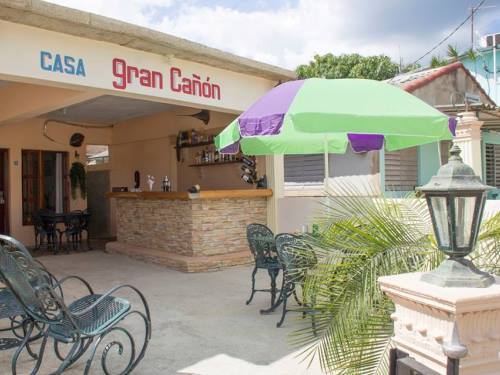 The Gran Cañón house has two comfortable rooms for rent, each with capacity for two or more people, private bathroom, air conditioning and other amenities. From the B&B you have a view of the sea and it offers very good services of breakfast and dinner based on the typical Cuban and international food that will make your stay unforgettable.
The hosts of this private home, Libbys and Alex, are a typical Cuban couple very attentive and helpful with all their guests. This lodging option is highly recommended for a pleasant stay in Playa Larga.
Facilities:
Air-conditioned
Hot water
Private bathroom
Independent entrace
Terrace or balcony
Living room
Breakfast
Food Service
Refrigerator or minibar
Beach
Sea view
Wardrobe
Laundry
Hairdryer
Transportation Management
Management of excursions
Garage or parking
Languages the owners dominate:
English
.
Nearby places: Playa Larga, Playa Girón, Criadero de cocodrilos, Guamá, Cueva de los Peces, Punta Perdiz, Las Salinas
Price room / night:
30 USD
.