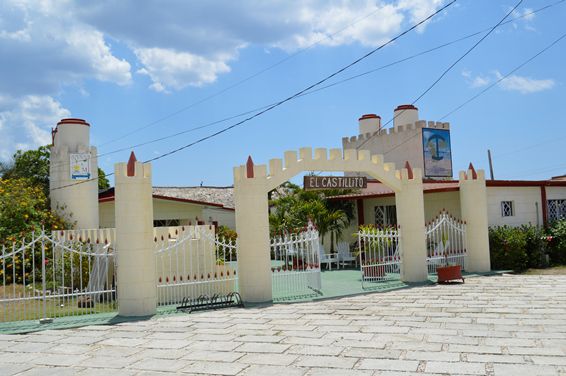 Hostal located in Playa Giron, Bay of Pigs, that is characterized by a unique architecture and a service of very good quality. B&B El Castillito is a recommended option to enjoy the natural wonders offered by the Ciénaga de Zapata, either alone, with your partner or as a family.
Gardens designed for rest, rooms of great comfort and warmth as well as a family service and complacent are the main attributes of the house.
The Casa particular has 4 rooms available for rent, 1 of them double, another triple and other two quadruples. It has very good rating on Tripadvisor.
Facilities:
24 Hour Reception
Air-conditioned
Hot water
Private bathroom
Independent entrace
Terrace or balcony
Living room
Breakfast
Food Service
Refrigerator or minibar
Beach
Wardrobe
Laundry
Transportation Management
Management of excursions
Garage or parking
Languages the owners dominate:
English
.
Nearby places: Playa Giron, Punta Perdiz, Museo Giron, Caleta Buena, Playa Larga, Cueva de los Peces, Hotel Playa Giron
Address: Carretera a Cienfuegos. Playa Girón. Cienaga de Zapata. Matanzas. .

Municipality: Cienaga de Zapata. Province: Matanzas
Price room / night:
Low Season: 30 USD. High Season: 35 USD.
Note: High Season: July 1th to August 31 & December 1th to April 30. Low Season May 1th to June 30 & September 1th to November 30.